RYC Entries to Transition to Top Yacht Entry System (TES)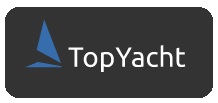 We are migrating to the use of Top Yacht's TES for RYC's racing entries – more information to come; to get a jump start please visit the TES database and enter or update your boat information. 
RYC Club Night
Friday 25th August 2017, 1830 hrs
 Mental gymnastics n Games aplenty!
Let's test your nautical knowledge. What are you like at silly team sports?
 Is this the biggest night on the Social Calendar again this year?
RYC Winter Series Race 9 – Final Race
Sunday 27 August 2017, 0930 hrs – note earlier start time.
EF | NOR | Web | ONLINE ENTRY | Amendment No 1
Save The Date
Spring Regatta (including Gold Cup R1) – 23rd September 2017.
NoR available soon
Local Notice to Mariners 29–17 Hydrographic Instrument Deployment
---